Sally's Garlic Prawn & Scallop Chowder
Calories per serve: 394 (or 197 for half a serve)
Serve: 2
Prep Time: 15 mins | Cook Time: 25 mins
Ingredients: 10 | Difficulty: Easy
Method:
Fry the onion and garlic for about 3 minutes until onion is tender in a non stick pan with a little water.
Put ½ cup of the vegetable stock into a small bowl and whisk in the flour, making sure the broth is lump free and set aside
Place carrot, celery, potatoes and the rest of the stock into the pan and cover and bring to the boil. Reduce heat and simmer for about 10 minutes, or until vegetables are tender, stir occasionally.
Add corn and flour broth and mix through. Simmer gently for 10 minutes, or until corn is tender and sauce slightly thickens.
Reduce heat add prawns, scallops and coconut milk. Stir, without boiling for about 3-5 minutes or until seafood is cooked.
Weight total and halve into 2 serves.
Make sure you get 5 prawns & 5 scallops each, they are the best bits  Enjoy.
Notes:
I felt satisfied with only half a serve as the serves a very big. This also decreased my calorie intake to a low 197 cals for this yummy meal.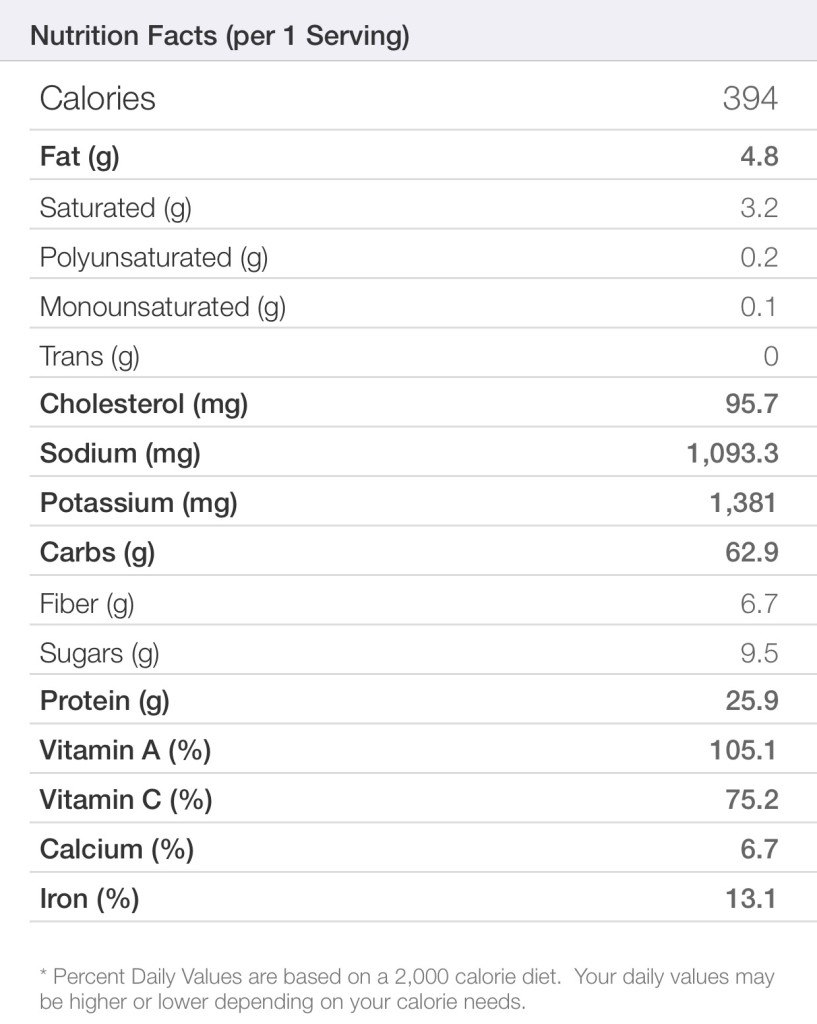 Share this:








Comments
comments